Company News
DCS Group (UK) Ltd and Standout Field Marketing announce a sales and distribution partnership
8 March 2022
Author: Linzi McGuire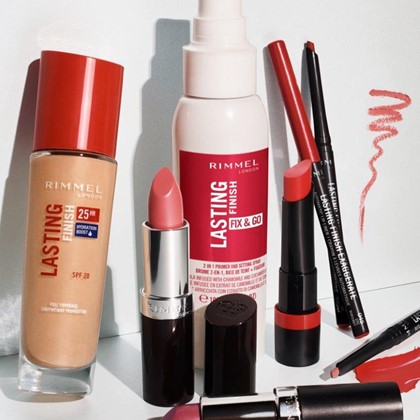 PRESS RELEASE [UK March 8th]
DCS Group (UK) Ltd (DCS), the UK's leading distributor, and Standout Field Marketing (Standout) announce a strategic partnership to offer brands an integrated sales and distribution solution to drive growth through direct to outlet sales.
In a first win for the new partnership, DCS and Standout have been selected by Coty to be their new partner in the pharmacy sector.
Coty is a world leader in beauty and is home to an illustrious roster of cosmetic, skincare and fragrance brands. Their luxury and consumer brands include the likes of Boss, Gucci, Calvin Klein, Rimmel London, Bourjois Paris, and Max Factor.  
Clare Bocking, Chief Commercial Officer for DCS Group (UK) Ltd, said: "We have a large pharmacy division specialising in supplying into wholesale and community pharmacy operators. The solution we have created by partnering with Standout Field Marketing delivers an industry leading proposition.  We have a purpose built state of the art fulfilment centre – part of a £6m investment in our new 60,000sqft warehouse extension. Built with specific space for e-fulfilment, it is equipped with bespoke racking for Coty with the latest voice activated technology to offer the best efficiency of service. It is a privilege to have been selected by Coty to deliver growth for their prestigious brands in collaboration with Standout."
Standout Managing Director, Rob Owen, commented: "I am delighted to be announcing our strategic partnership with DCS Group to deliver an integrated sales and distribution solution, and our soon to launch partnership Coty. I'm looking forward to working with DCS and Coty to help put Coty brands in the spotlight within pharmacy outlets. We're proud to have been selected by Coty, a prestigious global beauty business, to deliver their ambitions in a critical sector, in partnership with DCS. 
"Our strategic partnership with DCS Group offers brands a 1 + 1 = 3 solution, bringing together the best expertise in field sales and logistics to help brands grow their business through our direct to outlet sales proposition."
Officially launching with Coty on 4 April 2022, DCS and Standout will focus on direct sales and distribution, primarily within the independent pharmacy sector. 
Victoria Godfrey, Coty National Sales Manager for UK Pharmacy & Independents - Consumer Beauty & Luxury, added: "Coty is committed to offering our customers a variety of services which evolve and align with our global markets across all our divisions and brands. It is with that in mind that Coty UK and I are delighted to award their UK independent and pharmacy distribution for our Coty UK supplied brands to the DCS Group, who in collaboration with the Avidity group will also provide field sales and merchandising expertise to our customer base at in-store level.
"We are extremely excited to see the wealth of knowledge and expertise which will help strengthen our UK business from two partners who currently work with a huge portfolio of top global brands."
Both DCS and Standout look forward to a long and rewarding partnership, bringing together a unique sales and distribution service to brands. Both will focus on driving results for Coty in the pharmacy sector and are confident that this is the first of many clients to be onboarded into their new service offering.