Company News
Premier Foods launch new field sales partnership with Standout Field Marketing
14 August 2023
Author: Linzi McGuire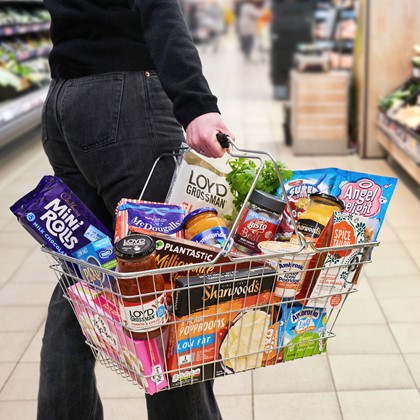 PRESS RELEASE [UK, August 14th 2023] 
Today, Standout Field Marketing announce they have partnered with Premier Foods to drive growth in the UK through agile execution supported by market leading data services.  
Premier Foods is one of the UK's largest food producers who operate primarily in the ambient food sector. They report that more than 9 out of 10 UK households buy one or more of their products every year, with Batchelors, Bisto, Loyd Grossman, OXO, Mr Kipling and Sharwood's amongst their best-known names in their family of much-loved brands. 
The team who launched virtually today, goes live in the Grocery channel. Thumbprint product DART, the best in class EPOS analytics product for multiple retail, will be central to achieving targeted channel growth, alongside agile execution services.  
Rob Owen, Standout Field Marketing Managing Director, comments on the partnership saying,   
"We're delighted to be trusted with the responsibility to deliver outstanding execution for Premier Foods. We'll provide this already high performing team with the focus and technology it deserves and are looking forward to kicking off what we all hope will be a strong and long-lasting partnership."   
Steve Baldwin, National Field Sales Manager at Premier Foods is also excited about this new relationship adding,  
"I am very excited to be starting our new partnership with Standout today. We moved to Standout for three reasons: their data and technology, resource agility, and capability to strategically help us grow our business through making more insightful decisions. We were impressed by Standout's ability to create more value for our business in a more efficient way, recognising the environment we are in today and the one we are going to be in for the foreseeable future." 
Both Standout and Premier Foods look forward to a long and rewarding partnership.  
To learn more about Standout Field Marketing or to simply discover how to put your brand in the spotlight, visit www.standoutfieldmarketing.com, contact standout.enquiries@weareavidity.com or follow them on LinkedIn.